Product
Add markup to your product pages so that Google can provide detailed product information in rich Search results - including Google Images. Users can see prices, availability, and ranking reviews directly in Search results.
When looking for things to purchase on Google Search or photos that include the goods you sell, the use of markup to allow rich product results helps you to draw potential customers. Maintain accurate and fresh information on your products, so that your customers find the relevant and current items they are looking for.
This page explains how to markup your product information so that Google Search can display rich results on Google Search. Product markup also qualifies your products for display with a badge on Google Images, which can encourage more users to click on your content.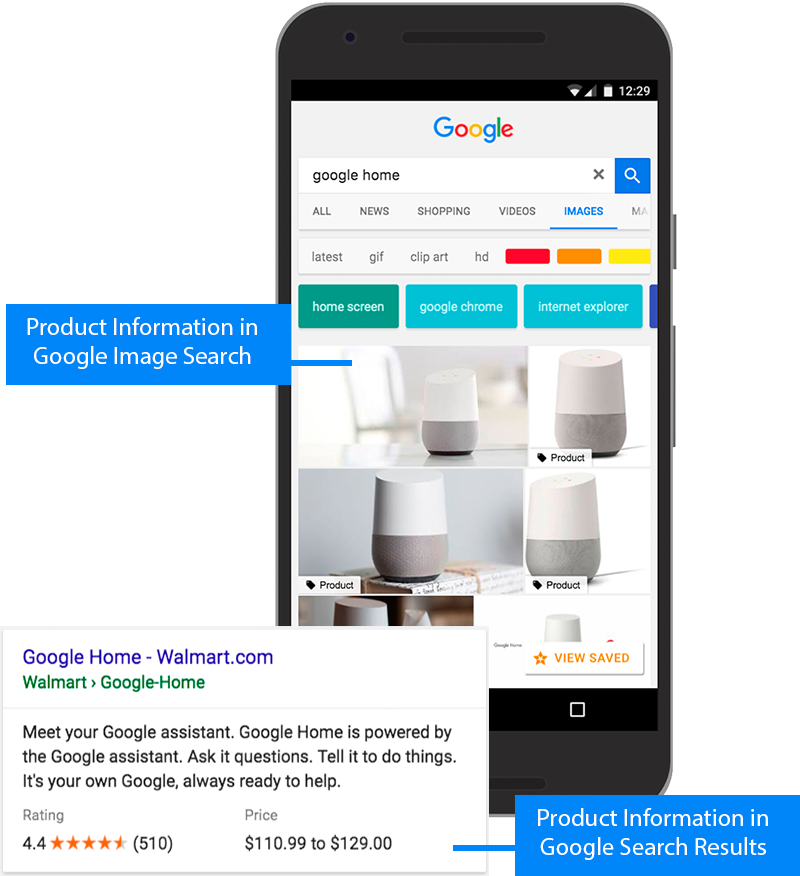 There are two types of pages where you typically use this markup:
A product page that describes a single product
A website with a shopping aggregator listing a single product, along with details about the different vendors that offer that product
Based on how you tag your content, your product may also be eligible for the following enhancements:
Product Improvement
Delivery details: Help people view shipping costs and an estimated delivery period based on their location and your company's shipping policies. Delivery details can appear on the Overview and Shop tabs for specific product results. This upgrade is only available in the US, in English, and on mobile devices.
To be eligible for these enhancements, add OfferShippingDetails structured data. For more examples of how to create a free shipping model, some services, and the regions you don't ship to, review Shipping details best practices.
Note: This approach will only make your submission data eligible to appear in certain Google Search results. To also show your shipping data on unpaid listings on the Google Shopping tab and other types of results, you need to configure shipping settings in Merchant Center.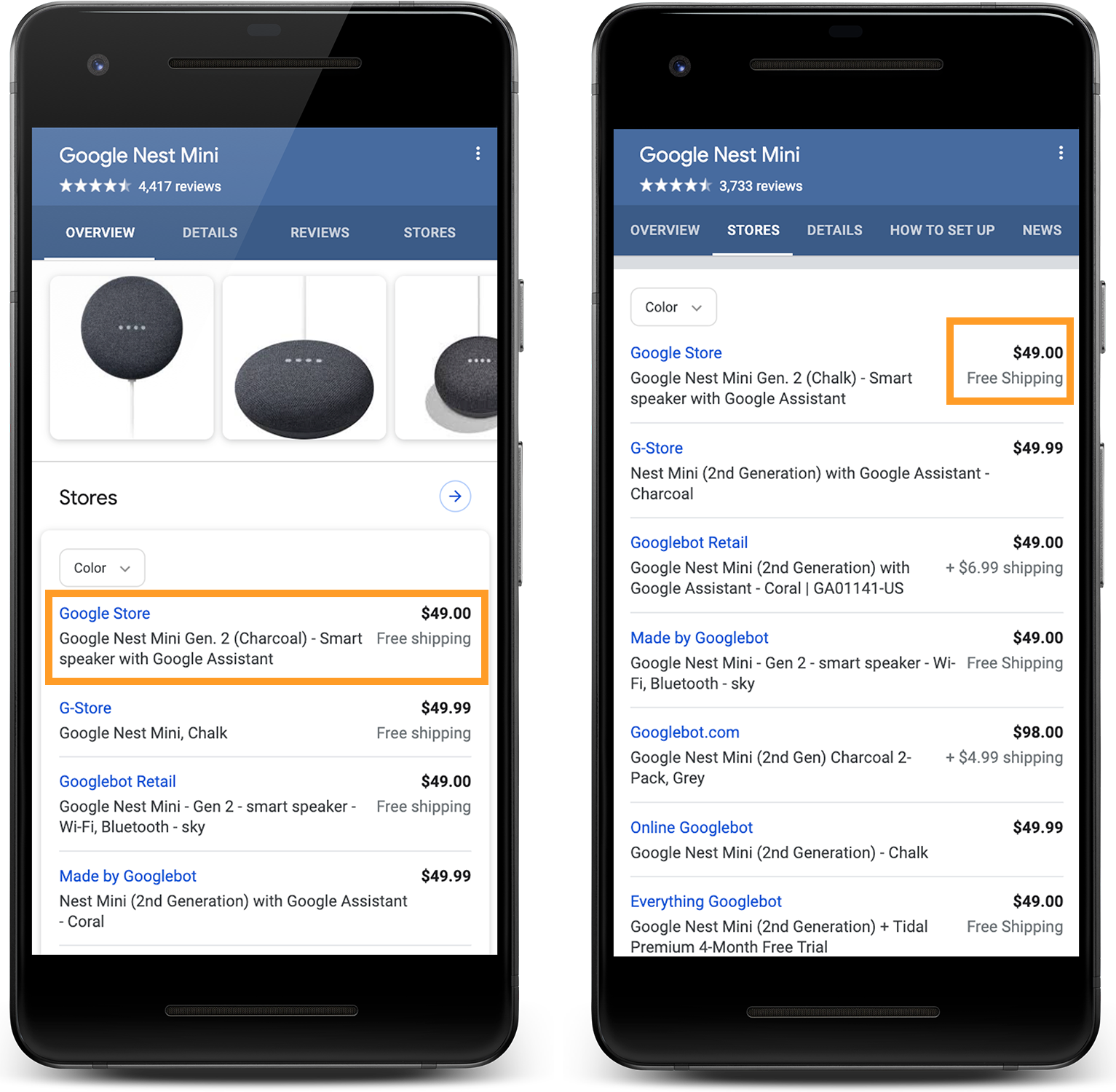 Delivery Details in Search Results
Markdown: Help people understand the lowest price for your product. Google automatically determines the price drop based on the product's historical average running costs. Markdown view is available in English in the US, on desktop and mobile.
To be eligible for the Markdown view, add Offers to your Products structured data. The price must be a specific price, not a range (for example, it can't be $ 50.99 to $ 99.99).
Let's Try
Single Product Page
Here's an example of a single product page.

                        
                            <html>
                                <head>
                                    <title>Executive Anvil</title>
                                    <script type="application/ld+json">
                                        {
                                          "@context": "http://schema.org/",
                                          "@type": "Product",
                                          "name": "cmlabs SEO Tools",
                                          "image": "https://tools.cmlabs.co/media/logos/new/new-logo-default.png",
                                          "description": "Choose structured data for recipe, job posting and product schema and build the markup with JSON-LD Generator.",
                                          "brand": {
                                            "@type": "Thing",
                                            "name": "cmlabs"
                                          },
                                          "offers": {
                                            "@type": "Offer",
                                            "priceCurrency": "USD",
                                            "price": "79.00"
                                          }
                                        }
                                    </script>
                                </head>
                                <body>
                                </body>
                            </html>